A Day in the Life of a CASA Advocate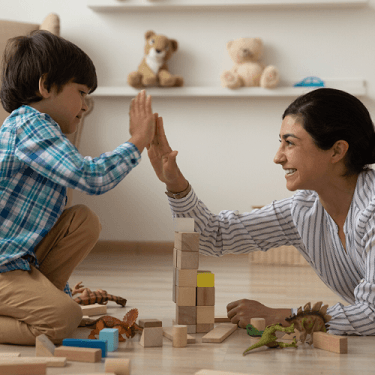 When an advocate gets assigned to a new child (or sibling group) who has been removed from home due to abuse or neglect, after reading all the case material, they begin to prepare to meet their child for the first time. They visit their local CASA office in search of a small gift or activity that could help them connect with that child. During the holidays, another gift is also needed. Having a variety of toys and activities to pick from is essential when planning a visit.
A child on the spectrum may find specific manipulative toys comforting such as a breathing ball or fidget spinner. Children of all ages always appreciate coloring materials and assorted coloring books. This also applies to playdough. An adolescent suffering from anxiety may appreciate a special coloring book that has motivational phrases. A teenager may appreciate a body lotion gift set as such luxuries are hardly ever afforded to them. Sitting with a child and coloring or playing with playdough gives our advocates a chance to get to know the child without pressure or awkwardness. Many children appreciate the extra attention while they have the opportunity to feel listened to and celebrated.
After a great start to what will likely be many memories, the advocate goes home and completes a write-up about their visit. While that child was playing, their advocate was noticing their environment, chatting on and off with their placement parent and noting that child's needs and interests. This will allow the advocate to write a comprehensive report that will be submitted to a family court judge and will ultimately ensure the child's needs are met while they are living away from home.
Join us as we work hard to help children in Middlesex County. Our volunteer advocates are on the front line helping to ensure that those who need us are not lost. Read on to learn more about our organization and why every child in foster care needs a CASA.
CASA Child Devin: This is my Story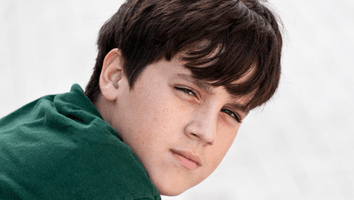 My name is Devin and I am 11 years old. My parents fight a lot, always when they are drinking. Sometimes the police come to our trailer but they always leave again. When it gets bad, I hide under my bed in my room. Sometimes if I cover my ears and hum really loud, I don't hear them. Sometimes my dad is still angry and he hurts me with his belt.
We don't have a lot of money and I'm hungry a lot. I hate school but I like getting food there. The kids are mean to me but sometimes when no one is looking, I put extra food in my pockets so I won't get hungry for dinner. Yesterday this kid James told me I was dirty and that I smell. He threw paper at me and everyone laughed. The teacher kept me after class and I thought she was going to tell me that she was punishing James, but instead she was mad about my reading essay. I couldn't write a lot and she was angry that I didn't finish it. How can I tell her that the letters are all jumbled up when I try to read? I searched on the school computer at the library about how to read better, and it said I might have dyslexia. What's that? I don't want to tell my teacher. What if she punishes me like Dad does?
One night things were really bad. Dad was so angry and mom was crying. I hid in my room again but came out because it was quiet and then I heard the sirens. My mom was on the kitchen floor and she wasn't waking up. There was glass everywhere and I think she was bleeding. Dad was on the couch just staring. All of a sudden the cops came just like in this movie I once saw. They took my mom away and then my dad. I still don't understand what happened, but they did tell me they thought my mom would be OK.
A lady gave me a black plastic bag and told me to pack my stuff. I went to my room but wasn't sure what to put in the bag. Where was I going? I didn't have a lot of things and when I came back the woman told me she was bringing me to a new home. Can my mom come with me? Where is she? I don't understand. Why do I have to leave? What happens when my dad comes back?
Our CASA volunteers advocate for many children, just like Devin. They look out for children's physical, mental and educational needs.
CASA Child Devin: This is my Story Part 2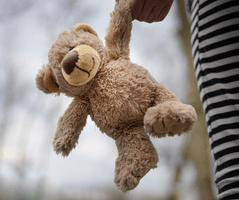 I'm not sure how long I've been at Martha's house but the bruises from dad's belt have turned yellow. They brought me here after my dad hurt my mom. It was very late and the woman at the house told me to call her Martha. She seems nice enough but she told me that I can't live here and that her house is sort of like a hotel for foster children before they go to their other home. She feeds me and lets me shower. I haven't yet told her that all of my clothes are dirty and that most of them have holes. What if she makes me leave faster? How will my mom know where to find me?
I went to the doctor a few days ago and it was the worst. I don't remember if I ever saw one before and that made some people mad when I said that. Everything was too clean and the doctor was a strange man with a mask. What does it mean to be malnourished? What are lice? All I know is that I have to have special drinks with each meal and they cut off all of my hair. It's a little cold now but at least I don't feel itchy. 
Some different people came to talk to me a few times but they are all the same. They pretend to listen to me but how come I haven't seen them again?  I keep asking about my parents and no one tells me anything. Someone has to know something? I feel so angry that I want to punch a hole in the wall. At night I cry but only when no one can see. Sometimes I can't eat because there's a lump in my throat that never goes away. I wish people would stop coming over because no one wants me and no one cares. I know dad was bad but sometimes he was nice. Whenever he was out, mom would sit with me a while or let me help her cook.
I woke up late again because I was up crying and Martha came in my room to tell me that there's someone called CASA here to see me. Oh great another person who writes down what I say, smiles and then that's it. Maybe if I don't say anything the CASA will go away. I went out into the living room and there was a strange woman sitting on the couch talking to Martha and drinking coffee.
When she saw me she smiled at me and I kept waiting for her to pull out her paper and start writing. Instead she took something out of the bag she brought. TEDDY!!! How did she know?! Teddy is my favorite stuffed bear in the world and I forgot him when I had to leave home so fast. I thought I lost him forever. Where did she find him? I can't believe it!
The woman told me her name is Clara and that when she heard about me and what happened, she was able to go to the hospital and visit my mom. She told me she thought I might be worried and she wanted to see mom before coming to see me. Clara told me that mom has to stay in the hospital for a while but that the doctor says she's going to be better in a few weeks but that she might have to stay somewhere else for a while. She called it a rehabilitation center. Maybe I can go and live with her there?  My mom told Clara about Teddy when she asked her about anything I might be missing from home. Clara told me that she's my CASA and that she is here only for me. I asked her if she would come back and she said she would. I was still scared she was just like all the others so I didn't let myself feel happy.
When all the bruises on my body got better, Clara came over again. We played with Legos and had a picnic on the front lawn. She got me a happy meal from McDonalds. She told me that her job is to make sure that I am okay and that she can help me if I'm feeling sad or if I'm having trouble with my schoolwork.  I really wanted to tell her about my trouble reading letters and numbers but I wasn't sure if I could trust her. I thought maybe if I told her this little thing, then if she was okay, I could tell her other things. I told her about my trouble in school and instead of getting angry, Clara told me that she used to be a teacher and had many students just like me! She said that she would talk to my caseworker about getting me evaluated. She told me that means that they will ask me questions and make me write more, but that if I did, they will know how to help me.  
Clara also said she will put it in the report that she is writing to the family court judge. WOW! She knows the judge? I'm not sure I believe her but I hope she can help me. No one else has. Martha is okay but I know I'll be leaving and I think she does too. I want to trust Clara and she's really nice. I hope she comes back. At least I still have Teddy.
CASA Child Devin: This is my Story Part 3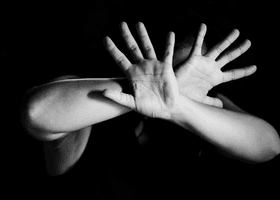 Martha, my placement parent, said that I will be starting school soon and that she had to take me for new clothes. She also said that I will be moving to a foster home with a family any day. I don't have much to do because I never unpacked my things, I knew she wouldn't let me stay. I doubt this family will let me stay either. Everyone at school hated me, why would they be any different?
I've been meeting with Clara, my CASA every once and a while and it's nice to talk to her. I also have lessons to help with my writing problems. My tutor is called Mr. Darren and he looks like a seal. I don't tell him that in case he stops helping me. I need my lessons so I'm not stupid forever. Clara get's mad when I say that. She says that once school starts, that she will contact the school and set up something called an IEP. I have no clue what that is, but she told me it's a plan to help me with my studies in school. I'm not sure I believe her because Clara doesn't even know where my new house will be, and I doubt I'll ever see her again once I leave.
Today I went shopping with Martha. She took me to this place that had a big basement and all types of clothes. In the car she asked me to think about what kind of clothes I would like to buy. How should I know? I've never gotten to pick any clothes out in my life. We started first with shirts and I felt so mad and annoyed. How should I know what size I am and if I like something? Why do I even have to do this? All these people here are so loud, and I hate it, but I stay because I know I need new clothes. Martha picks out shoes, shirts, and pants. When she gets to the underwear section, I am so embarrassed that I tell her to just pick anything.
I thought it was time to leave and started following Martha towards where we should pay, but then she stopped to look at something. She held it up and I heard this clanking. My heart went into my throat and all of us a sudden I was in the corner hiding under all the clothes. Someone was making these high-pitched sounds; I couldn't breathe, and I wanted to throw up. I didn't know what was happening and everything was too loud, and I couldn't see or move I was so scared. Martha found me and sat with me and helped me to breathe. My skin was so sweaty, and my face was wet. I looked at her because I didn't understand what happened. In a soft voice she explained that she had picked up a belt and when I heard the noise, I had a panic attack. I don't know what panic attack means but when she mentioned the belt I wanted to die, cry, and run away all at the same time. I couldn't stop shaking. Eventually we went back to her house, but I can't remember much because as soon as we got there, I fell asleep.
The next time Clara visited me, she asked me about what happened in the store. I refused to talk about it again with Martha and I didn't want to talk to Clara either. I just sat there and didn't say anything. Clara must have known it was too hard to talk because she sat next to me and said in a low voice that what happened to me in the store was called a trauma response. I asked her what trauma was and she said it's when something bad happens to someone. She explained that I was not alone and that there was something she could do to help. I looked at her then, not willing to even say out loud that I wanted to know more. She told me there are special therapists that can work with kids who have had trauma. I doubt some stranger is going to be able to help me. She said she would put the recommendation in her report and this time I believed her because last time, she told the judge I need lessons from Mr. Darren and that worked.
I was scared to hope, and I asked the question I had been too scared to ask once I realized I would be leaving. I asked Clara if she would still be able to visit me once I moved to a new house. I knew she was going to say no but I had to ask, I had to know. Clara looked at me and told me that wherever I go, she goes, and she will follow me to my new house. The lump in my throat was back again and I looked away so she wouldn't see me crying. Instead, she gave me a long hug and I don't remember the last time someone has hugged me like that. Maybe my new placement won't be so bad if I have Clara. I'm still nervous but not as scared as I was. If nice people like Clara exist, maybe the people in my next home will be nice too.
CASA Child Devin: This is my Story Epilogue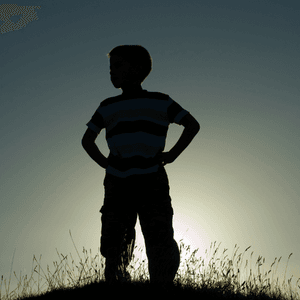 Dear Clara,
This is Devin, do you remember me? Mom said that if she mails this letter to the place that has all the CASA people, that they can get this to you. Did you know that I'm in middle school? Mom and I moved to a new place and she has a job now. We don't see Dad anymore because he's in jail. Sometimes I have really bad nightmares, but Mom tells me not to worry because we have something called an order against him. It mean's that if he tries to bother us, the police will come and take him away.
I have someone to talk to now. His name is Dr. Arthur and I see him every week. Whenever I think about bad things that happened to me before we moved, he tells me to think about something good instead. Do you remember when we had a picnic outside and played Legos? Sometimes I think about that. Did you know that I still have Teddy? I'm so happy you found him for me.
School is better too. Miss Daniels comes to help me any time we do something important for reading and writing. I get extra time to finish my work too. My new teacher is nice. I was scared she would hate me because I can't finish my work fast enough, but she doesn't. Our house is not very big but I have a friend now and he lives next door. His name is Miguel. He's also in middle school and we wait at the bus stop together. Did you know he has a dog? It's called a doodle but I think he made that up. His name is Fred and he always lets me pet him and he licks my face. I asked Mom if we can get a dog, but she said not now.
I hope you are out there helping other kids like me. When I think about you, I think about how maybe you have a new family to help, with kids who were sad, just like me. I hope you don't worry about me. I'm not so sad anymore. I have to go now, Mom is calling me because dinner is ready. Thank you for being my friend. Bye!!!
From,
Devin