Join us as we work hard to help children in Middlesex County. Our volunteer advocates are on the front line helping to ensure that those who need us are not lost. Read on to learn more about our organization and why every child in foster care needs a CASA.
CASA Child Devin: This is my Story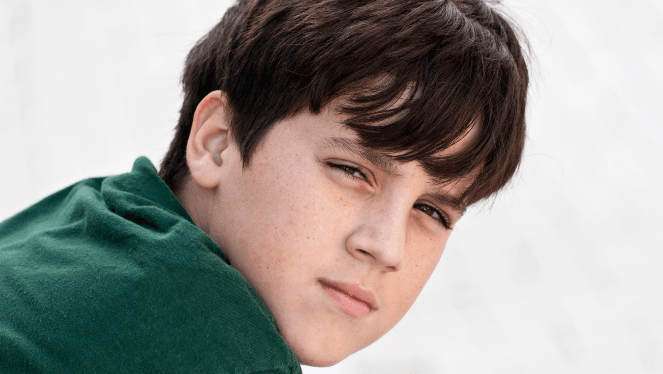 My name is Devin and I am 11 years old. My parents fight a lot, always when they are drinking. Sometimes the police come to our trailer but they always leave again. When it gets bad, I hide under my bed in my room. Sometimes if I cover my ears and hum really loud, I don't hear them. Sometimes my dad is still angry and he hurts me with his belt.
We don't have a lot of money and I'm hungry a lot. I hate school but I like getting food there. The kids are mean to me but sometimes when no one is looking, I put extra food in my pockets so I won't get hungry for dinner. Yesterday this kid James told me I was dirty and that I smell. He threw paper at me and everyone laughed. The teacher kept me after class and I thought she was going to tell me that she was punishing James, but instead she was mad about my reading essay. I couldn't write a lot and she was angry that I didn't finish it. How can I tell her that the letters are all jumbled up when I try to read? I searched on the school computer at the library about how to read better, and it said I might have dyslexia. What's that? I don't want to tell my teacher. What if she punishes me like Dad does?
One night things were really bad. Dad was so angry and mom was crying. I hid in my room again but came out because it was quiet and then I heard the sirens. My mom was on the kitchen floor and she wasn't waking up. There was glass everywhere and I think she was bleeding. Dad was on the couch just staring. All of a sudden the cops came just like in this movie I once saw. They took my mom away and then my dad. I still don't understand what happened, but they did tell me they thought my mom would be OK.
A lady gave me a black plastic bag and told me to pack my stuff. I went to my room but wasn't sure what to put in the bag. Where was I going? I didn't have a lot of things and when I came back the woman told me she was bringing me to a new home. Can my mom come with me? Where is she? I don't understand. Why do I have to leave? What happens when my dad comes back?
Our CASA volunteers advocate for many children, just like Devin. They look out for children's physical, mental and educational needs.