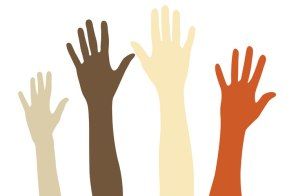 We believe all children deserve the opportunity to live in a fair and just society, and that initiative begins with us. Together we can build a better future for children in foster care, and more importantly, our society as a whole.
The children and families served by CASA are disproportionately black. Many suffer from intersectional marginalization due to poverty, mental illness, substance use disorder, housing instability, and unemployment. At all times, and especially in these times of crisis and sadness, the systemic inequality throughout society can feel crushing and overwhelming.
At this moment when great pain is being felt across our nation, many take solace in action. For any member of our community who wants to make a long-term commitment to address systemic injustice, we encourage you to consider becoming a Court Appointed Special Advocate. One individual cannot solve a national problem. But one person can make all the difference for a child whose life is unstable and often unnoticed. And collectively, we can work toward better outcomes for children and families facing impossible challenges.
Additionally, CASA staff and volunteers, as well as the children we serve, have been encouraged to continue learning about the systemic injustices that impact people of color. If you wish to join us, please consider some of the following resources (just a few of the many resources that may help navigate difficult conversations):
How to Talk to Your Children About Protests and Racism 
https://www.cnn.com/2020/06/01/health/protests-racism-talk-to-children-wellness/index.html
National Museum of African-American History and Culture – Talking About Race 
https://nmaahc.si.edu/learn/talking-about-race
A Template for Helping Law Enforcement Families During Troubled Times 
https://www.policechiefmagazine.org/helping-le-families-troubled-times/
Talking to Kids About Fear and Violence 
https://www.mhanational.org/talking-kids-about-fear-and-violence
Your Kids Aren't Too Young to Talk About Race: Resource Roundup 
https://www.prettygooddesign.org/blog/Blog%20Post%20Title%20One-5new4
Books for young children 
https://www.embracerace.org/resources/26-childrens-books-to-support-conversations-on-race-racism-resistance
Books for young adults 
https://socialjusticebooks.org/booklists/young-adult-fiction/