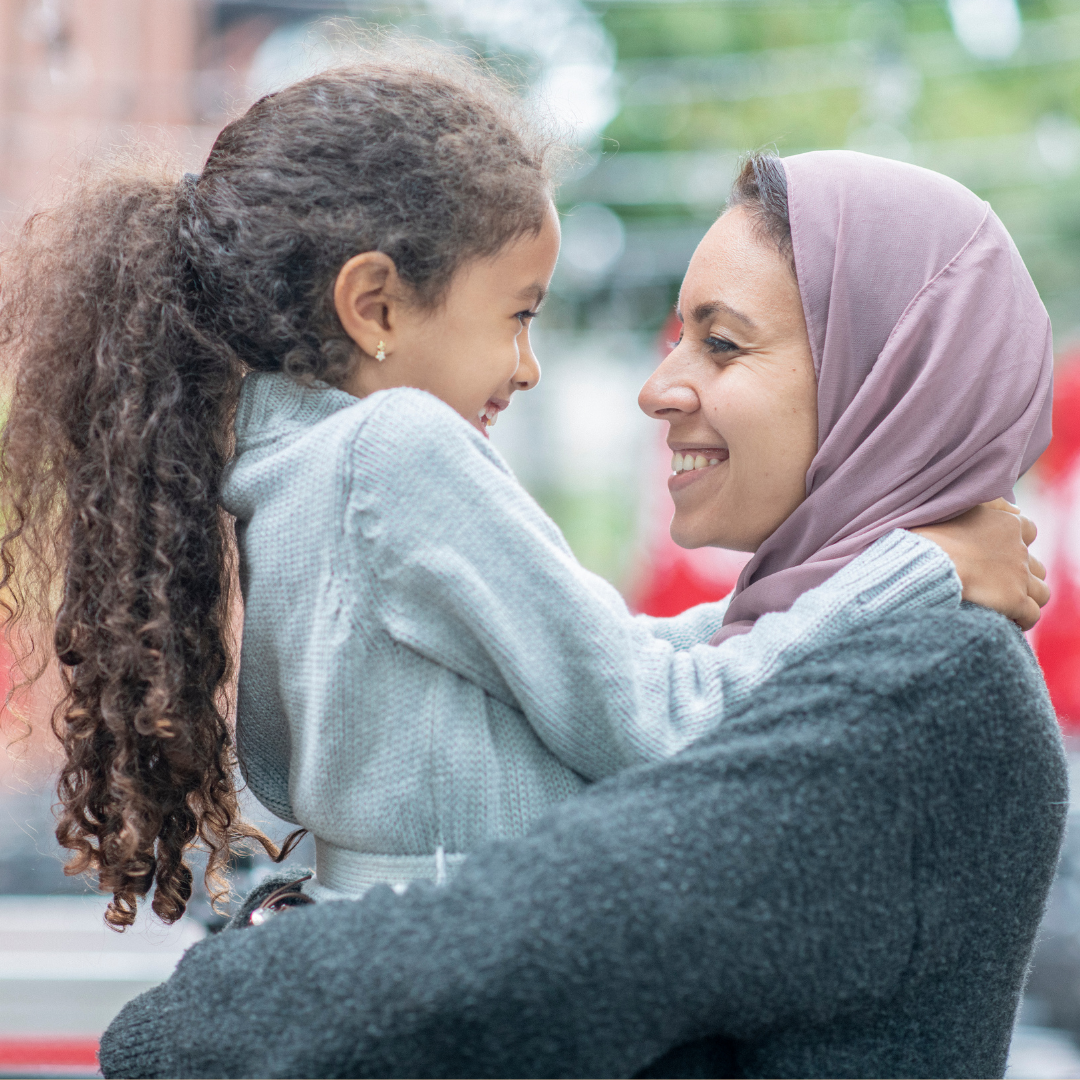 CASA Helps Gabriela Reunite with Her Mother
CASA volunteers help ensure that children receive the services and supports they need while in foster care to help them thrive and to move more quickly toward a safe, forever home.
Finding a permanent placement for a child and closing their case is something worth celebrating. This month, we celebrate Gabriela's permanent reunification with her mother!
When Gabriela's case opened, she was 7 years old and living with her mother. They had a strong, loving relationship, but Gabriela and her mother both struggled with their mental health. One day, not knowing how to handle Gabriela's mental and behavioral issues along with her own, Gabriela's mother sought help. Her case was referred to DCPP, who placed Gabriela with known relatives. While Gabriela lived with these relatives, she and her mother both worked to build up the supports that they needed.
During this time, Rachel was assigned to be Gabriela's Court Appointed Special Advocate (CASA). Rachel met with all of the people in Gabriela's life including her biological family, resource parents, case manager, and DCPP worker. Together, they worked as a team to get services in place for Gabriela including therapy and a behavioral assistant. They also ensured that Gabriela's mother received her own therapy, parenting classes, doctors, and support. Gabriela's mother worked very hard with her support team to be able to be reunified with Gabriela. 
On average, children with a CASA get more services while they are in care, spend less time in care, are less likely to live in multiple foster homes or return to care, and do better in school. According to National CASA/GAL, the impact of CASA volunteers is most evident in "promoting long-term wellbeing" of the child (92.2%), quickly followed by ensuring "appropriate services to child and family" (83%) and "psychological wellbeing" of the child (79.9%) (Weiner et al., 2020).
After only about 6 months in foster care, Gabriela was reunited with her mother.
However, the COVID-19 pandemic made things even more challenging. Gabriela and her mother had to stay home all the time; Gabriela had to do school, therapy, and behavioral therapy virtually; and life became more stressful for both of them.
Despite the challenges faced by COVID-19, our CASA volunteers continue to advocate for children in foster care. It is very important to stay connected with the children we are serving, especially now when they are not as visible to the community; they are likely to be feeling worried, confused and isolated. CASA advocates are continuing to communicate with the children virtually and offering their support in different ways. They read stories to children over FaceTime, attend trainings via Zoom, reach out to everyone in the child's life, and attend court hearings over the phone.
Gabriela and her mother handled the challenges presented by the pandemic the best they could. They continued to thrive together, with the help of the supports they had built. For instance, Gabriela's DCPP worker was able to provide after school activities and her CASA helped Gabriela's mother talk to her school to make sure they could support Gabriela's virtual learning.
CASA Advocates aim to know the child well enough to provide information to the court that will help the court make a decision that moves a child to a safe and permanent home. CASA volunteers are extremely effective in getting their recommendations accepted in court. In Middlesex County, 97% of CASA's recommendations are accepted.
Each time that Gabriela's case was heard, the Family Court Judge listened carefully to her CASA. Gabriela's CASA and the rest of her team strongly recommended permanent reunification and thus, the Family Court Judge dismissed the case, permanently reuniting Gabriela with her mother.
Being a CASA is often an incredibly gratifying experience.
"This case was very rewarding," stated Gabriela's CASA Advocate, Rachel. "I made sure to represent Gabriela and have her interests be considered in court to make sure that everything worked out the best that it could for her. I was able to be part of the process of helping a child." This case showed Rachel the power of a good team. Even now that Rachel is no longer on Gabriela's case, she knows that Gabriela is in good hands, as she trusts that Gabriela and her mother have a great group of people that continue to help and support them.   
If you want to support children like Gabriela, consider becoming a CASA Advocate. Bilingual and male CASAs are particularly needed. You can find the application at www.casaofmiddlesexcounty.org/volunteer.