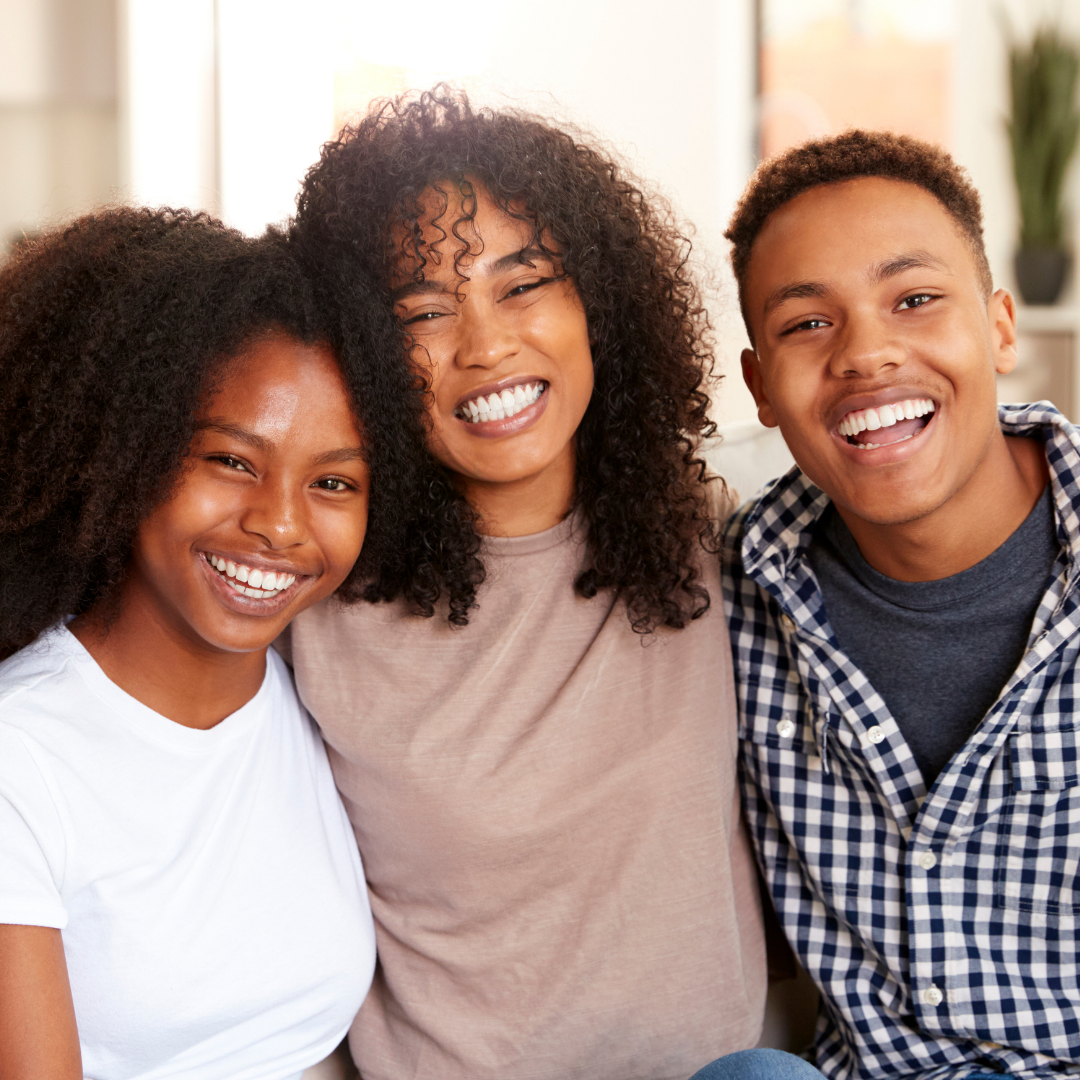 Devon and Deja are siblings who have spent over half of their childhoods in the Child Welfare System. While much of that time was spent apart, and each child was adopted by a different family, the children have maintained their connection, in part through the advocacy of their CASA volunteer, Audre. Audre served as the children's CASA, or Court Appointed Special Advocate, from 2014 until they were both adopted last year. This past Christmas, Audre received a photo from the adoptive family of Deja, depicting Deja, Devon, and Deja's adoptive family, dog and all, smiling in front of the Christmas tree.
Audre described how impactful it was for her "to see this picture of this family on Christmas Day all dressed in matching pajamas, and to know where those kids had come from." As a retired teacher and a parent and grandparent herself, volunteering as a CASA was extremely rewarding for Audre. While most CASA cases are much shorter than her 5-year case, Audre described how grateful she was to have had a longer case, saying that it allowed her to truly establish deep relationships with the children and to be able to watch them grow.
"The best thing about being a CASA," Audre said "is recognizing the things that I could do. I can't find a home for them--someone else was doing that; I can't take them home with me, but what can I do is recognize what they love and advocate for those opportunities that supported their emotional development, in the midst of this trauma." Audre says that all of these recommendations came from the children themselves. Before each court hearing, for example, Audre would sit with Deja and say "I am going to court next week, what do you want me to tell the judge?" and Deja would tell her while Audre would sit with her and listen and take notes. She wanted the children to know that she heard them and that what they had to say was important. Every time they did this, Deja always asked to spend time with her brother.
Over the course of her time as Devon and Deja's CASA, Audre said that in the midst of it all, her main focus was to provide the children with as much normalcy as possible. "You can't always have a permanent family but I could advocate for as much normalcy as possible in the lives of these children who were removed from home. That was the reason for the push to have sibling visitation. We have taken everything else away but at least we could give them this sense of permanency and family through their connection with each other." The siblings remained connected first through visitations, advocated for by Audre and strongly supported by the Judge. Eventually, the siblings' adoptive families spent time together as well. They went to church together, met up for meals, and Deja's adoptive father became a supportive male role model for Devon. This continues up to this year, when Devon spent the night of Christmas Eve with Deja's adoptive family, allowing the two to spend Christmas together for the first time in years.