CASA Appreciation Event Series- Watch Party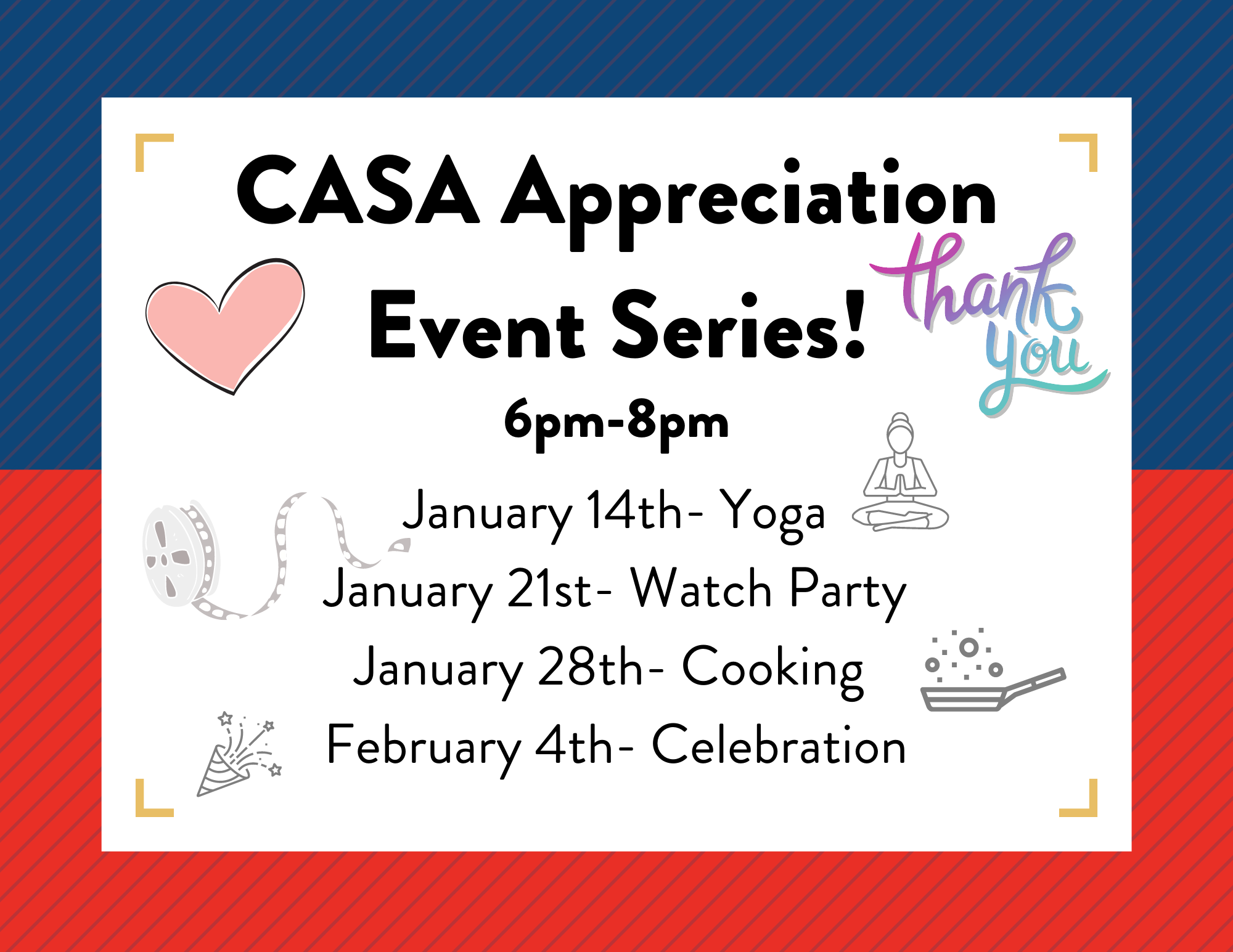 Our Volunteer Appreciation Event Series aims to help us celebrate the contributions of our amazing Advocates by having some fun together. These events will occur on Thursday evening, from 6pm to 8pm for four weeks in a row. Advocates are welcome to join us for any and all of the events that they would like.
We love and appreciate all of the hard work that you do as Advocates and hope that you will join us in relaxing and having fun together!